Experts in Working at Heights and Roof Safety Systems
The expertise you need to get it done safely.
Roofs are unquestionably dangerous. Injuries and fatalities over the years have led to strict regulations for anyone working at a height. Roof Safety Solutions is your premium provider of roof safety systems, including gantries, walkways, static lines and anchor points.
Quality & Compliance
We design and manufacture roof safety systems that work with your building, to ensure you comply with all local and national regulations and keep any employees working at heights safe.
Anchor Points

Fall-Arrest Devices

Static Line Systems

Rail Systems

Ladder Brackets
Ladder Systems

Walkways & Guardrails

Equipment Platforms

Roof Access Hatches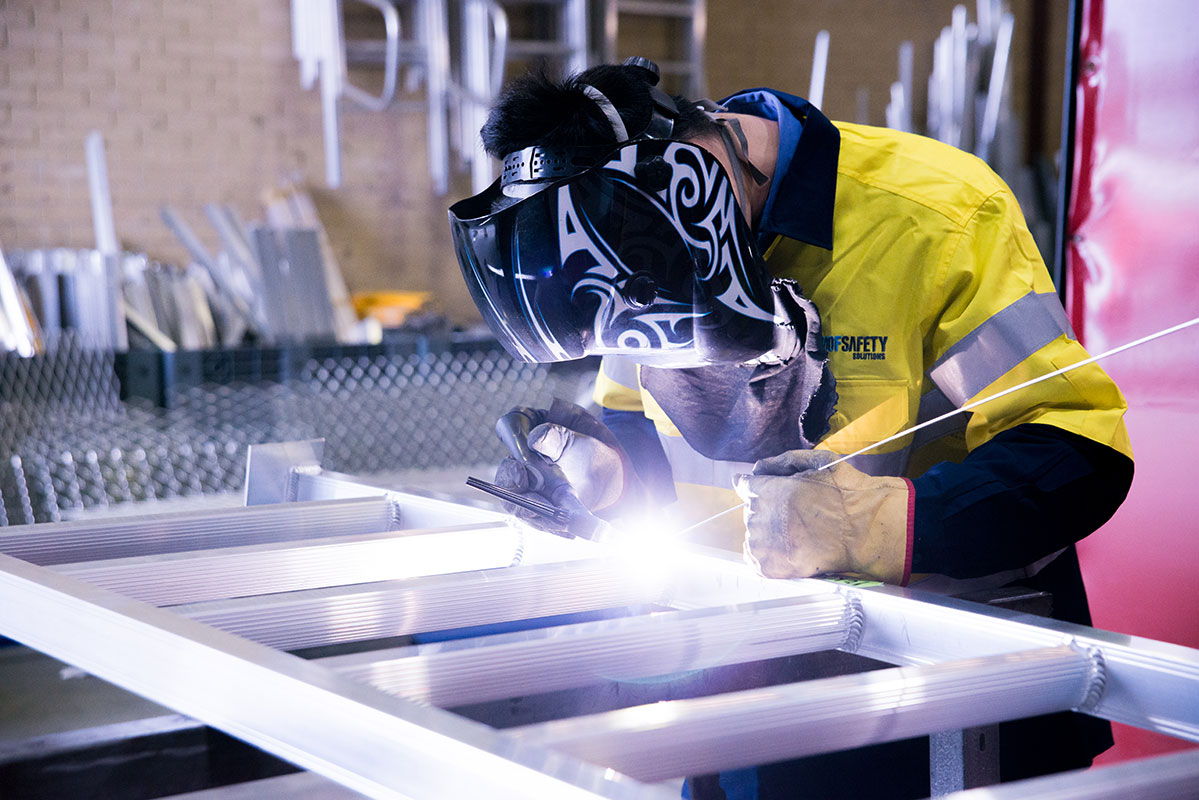 Roof Safety Solutions is the market leader in all areas of roof safety systems, fall arrest systems and roof access. Our custom workshop has expertise in designing and fabricating roof safety components in both aluminium and stainless steel. We are the first call for many major companies when they require a holistically designed roof safety and access system. Utilising a combination of off the shelf SAYFA products and our own custom designed and manufactured components, Roof Safety Solutions are able to provide a purpose built roof system for your project.
Organise a consultation or site inspection.